Last Updated on December 14, 2021
Let's face it — getting trucking authority is never a walk in the park. There is a plethora of online information that can make it hard to keep track of all the required steps.
Having your trucking authority means you cut the third player or middleman, which means more significant profit. Even so, how do you get a trucking authority? Are there requirements you should know before getting one?
Read on for a detailed insight into everything you need to know about trucking authority in this blog. The step-by-step checklist for getting truck authority provided will also help make understanding the process easier.
But first!
What is the Trucking Authority?
Also known as Motor Carrier Authority or Operating Authority, Trucking Authority is as its name suggests. It is the permission granted to truckers by the government to transport goods from one place to another.
Typically, it is almost impossible to transport goods with your truck for profit without a trucking authority. The government agency that regulates the trucking industry is Federal Motor Carrier Safety Administration (FMCSA).
It grants operating authority by issuing USDOT and Motor Carrier (MC) numbers. These are unique numbers designed to help FMCSA conduct inspections, identify your trucking company, and monitor your safety scores.
Types of Authority
There are two types of trucking authority. You can either apply for a standard or contract license. They are quite different and will depend on who you want to provide the transportation to and the type of cargo.
Common carriers: This type is allowed to offer transportation to anyone wishing to have their goods transported with or without a formal contract or in exchange for payment.
Contact carriers: This type only allows drivers to haul freights for companies they have signed a contractual agreement with.
Note that both types are required to have liability insurance of at least $750,000. Also, only common carriers can purchase cargo insurance.
Who Needs It and Who Does Not?
Whether you are already a truck owner leasing through a carrier or thinking of starting a trucking company, you need to get your trucking authority. It will ensure you avoid getting on the wrong side with the law and provide you with the required insurance.
Besides, getting licensed is quite easy and will probably take you a few days to get your trucking authority.
Note that there is quite a wide range of risks involved when you are leasing through a company. What's more, having your trucking authority will have many financial benefits. You also get to manage and run the business on your own time.
Requirements Before Getting Your Own Trucking Authority
So, where do you start? There are several documents or things you need to do before getting your trucking authority. Here is a highlight of some of these requirements.
Register Business
Whether you are looking to hire employees to run the company or run it yourself, having a registered business is fundamental. Choose a business structure that will suit your business perfectly and have it registered with the appropriate state or county.
Motor Carrier Number
You will need to apply for a motor carrier (MC) number with the FMCSA to help you fill your application. Use the information you gathered for the USDOT registration to apply for your motor carrier number with the FMCSA. You will have 20 days to complete two more steps before you can be given your trucking authority.
Insurance
According to the FMCSA, all carriers are required to have $750,000 primary liability. Also, if you are looking to get common carrier insurance, you will be required to obtain $100,000 in cargo insurance or a $1,000,000-liability policy.
Other things you will need include an IFTA account, Employer Identification Number (EIN), BOC-3, and simple permits such as weight and distance permits.
Step-By-Step Checklist for Getting Trucking Authority
After getting all the above requirements, the next step would be getting your trucking authority. Although you can visit your state's department of transportation website to get the required procedure, here is a step-by-step guide on how to go about getting your trucking authority.
Step 1: Apply for Your authority
Complete the OP-1 (P) form, BOC-3, or OP-1 form and pay the required application fee. After doing so, register your truck's information, such as year, VIN, and weight. Also, fill in the incorporation details, tax ID number, and license plate information.
After you are done with the safety certificate application and Motor Carrier Identification Report (MCS-150), you will immediately be given a USDOT number. The number will be used in interstate commerce when moving goods.
The FMCA will review your authority afterward, and a letter of approval will be sent to you by the stated address.
Note that you will have a 10-business day period to raise a dispute or rectify the application posted to the federal register.
Step 2: Get a UCR Permit
Use your MC Number and USDOT to apply for a Unified Carrier Registration (UCR) permit. Drivers will use the number during inspection to verify whether they have verified insurance coverage.
Step 3: Pay Your HVUT
This annual tax is assessed on all heavy commercial vehicles. Ensure you pay the required fee and fill in the OOIDA worksheet from form 2290, which is needed in registering your IRP. Note that if your truck weighs more than 55,000 pounds, you are required to file an HVUT return with the IRS each year.
What's more, you should note that there are states that will require you to pay additional weight distance taxes to haul or work with them. Ensure you conduct background research before visiting your desired state.
Step 4: Register and Agree to the IRP
You will need to sign an agreement between all the states in the U.S. and Canada that provides payment of licensing fees. It also means that you will be licensed or allowed to transport goods from one state to another.
Check out the IRP website to help you complete the process quickly. You can also get in touch with their customer service to help you make the application.
Step 5: Get an IFTA Account
Setting up an International Fuel Tax Agreement (IFTA) account is quite easy. All you need to do is follow the same procedure as getting your IRP. It is also an agreement between the 48 contiguous states that ensures each state gets a share of the revenue for road maintenance.
However, with IFTA, you are only required to submit one fuel tax return after covering a quarter of the distance to your base jurisdiction.
Also, note that there are states such as New York that will require extra permits. For this reason, it is imperative to ensure you have all the details before starting the truck.
Step 6: Drug and Alcohol Test
Enroll in a drug and alcohol testing program or complete the two hours controlled substance training if you are a supervisor of commercial drivers. Technically, DOT and FMCSA require all motor carriers to have a negative drug test before using commercial roads.
Step 7: Comply With Federal Regulation
Congratulations! After completing all the above steps, you will be ready to hit the road and reap more profits. All you need to do is comply with federal regulations. A mandatory "New Entrant" audit will be conducted after your first 18 months of doing business.
As a result, ensure you keep the best record to avoid ruining your trucking authority. You can get better results if you keep safety records, employee records, accident reporting, hours of service records, and any other necessary file that will ensure your business is running in its top-notch condition.
How Long Does it Take to Get a Trucking Authority?
The whole process will take 10-25 business days. However, if your application will need further review, you can expect an additional eight weeks to get your trucking authority. Besides the fact that the process might appear straightforward, it can be a daunting process, especially for small businesses.
It would be best if you also consider that there might be several upfront fees to be made before you can get your trucking authority. For instance, the FMCSA charge for filing the paperwork is $300, and it will include your DOT and MC numbers. You will also be required to part with an additional $80 if you want to reinstate authority.
Apart from that, there will also be a substantial amount of requirements and regulations that should be followed.
Final Thoughts
It does not matter if you are an experienced or a rookie truck driver. If you need a trucking authority, it is pretty easy to apply for one. Ensure you follow the above steps and have everything required to register your company, and there is no doubt that you will experience exceptional results.
Looking for cash flow solutions for your trucking company? Check out our guides to freight factoring and how to solve trucking company cash flow problems.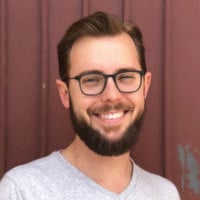 Grey is the Director of Marketing for altLINE by The Southern Bank. With 10 years' experience in digital marketing, content creation and small business operations, he helps businesses find the information they need to make informed decisions about invoice factoring and A/R financing.
https://altline.sobanco.com/wp-content/uploads/2021/07/shutterstock_748195210-1.jpg
667
1000
Grey Idol
https://altline.sobanco.com/wp-content/uploads/2021/05/altLINE-Logo-Vector-4.png
Grey Idol
2021-07-18 19:20:24
2021-12-14 01:31:22
How to Get Trucking Authority