Last Updated on April 28, 2021 by Grey Idol
If you own and operate a professional services business, you're probably all too familiar with cash flow issues. Your business may have strong receivables and reliable customers, but they're still likely paying on terms of 30-90 days. This means your business is stuck waiting one to three months to receive payment on work completed today, for example.
Without an affordable and reliable form of cash flow financing, your professional services business could fail to stay afloat. One of the best solutions for this industry is invoice factoring.
altLINE and The Southern Bank have been helping customers improve cash flow since 1936. Because we're a bank, not an independent factoring company like most others, we cut out the middle man. Our factoring services are more trusted, more affordable and all backed by the FDIC. We understand the unique challenges that face the professional services industry, and we're prepared to help you meet your growing cash flow demands.
What is Factoring for Professional Services?
Invoice factoring is a unique financing tool for professional services companies. Factoring is the process of selling your receivables to a factoring company (also known as a "factor") in exchange for cash up front. The factor typically advances between 80-90% of the total invoice value. Once the invoice is paid by your end customer, the factor will release the remainder of the invoice amount to your business, minus a small factoring fee (typically 1-5%).
Why Factoring Works Well for the Professional Services Industry
Professional services companies generally bill their customers after work is completed. This means they're the perfect fit for a factor (or invoice factoring provider). The factor feels comfortable purchasing your outstanding invoices because the service has already been delivered to your end customer, compared to businesses that invoice prior to the delivery of a product or service.
On top of that, professional services companies deal with long payment terms, high overhead and payroll expenses. This strains many professional services companies who must operate with limited cash flow at their disposal. Some struggle or fail to stay afloat without sufficient and affordable financing. Invoice factoring allows these businesses to extract cash immediately from their receivables, dramatically shortening the payment cycle.
What makes professional service factoring different from traditional bank financing?
Unlike a traditional bank loan, invoice factoring for apparel companies is not a loan at all. Its the sale of an asset (your outstanding invoices) in exchange for cash. That means it will not count against your credit rating. The minimum requirements are more accessible for this type of financing, allowing businesses with limited operating history, lower credit scores or few assets to borrow against.
What are the benefits of factoring with altLINE?
For starters, we're top-ranked by Investopedia, TheBalanceSMB, Business.com, Fundera and Merchant Maverick. Why do they rank us so well?
Our services are competitive:
Rates from 0.50%
Advances up to 90%
No Application Fee
No Hidden Fees (Ever)
Fast Approval
Local Customer Service
Our track record is strong:
In Business Since 1936
Over $600 Million in Funded Invoices
We're a trusted community bank
Want to find out if factoring is a good fit for your professional services company?
If your business is short on cash, but have lots of outstanding invoices, you might be a fit. To get a free quote, apply here or call (205) 607-0811 to speak with a sales representative today. We look forward to helping you grow.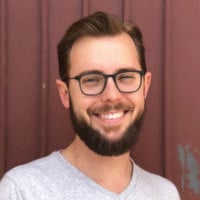 Grey is the Director of Marketing for altLINE by The Southern Bank. With 10 years' experience in digital marketing, content creation and small business operations, he helps businesses find the information they need to make informed decisions about invoice factoring and A/R financing.
https://altline.sobanco.com/wp-content/uploads/2021/04/shutterstock_706538974.jpg
667
1000
Grey Idol
https://altline.sobanco.com/wp-content/uploads/2021/05/altLINE-Logo-Vector-4.png
Grey Idol
2021-04-28 19:43:52
2021-04-28 19:43:52
Factoring for Professional Service Providers