Purchase Order Financing vs. Factoring

Last Updated on August 26, 2021
Cash flow can present problems for any growing business. Some companies need capital upfront to manufacture a product or start a project. Others need funds for day-to-day operations while they wait for invoices to be fulfilled. One way or another, just about every enterprise runs into issues with available funds at some point.
While traditional bank loans and lines of credit are a viable option for some firms, many businesses have trouble securing that kind of financing, especially if they are just starting.
Luckily, there are some alternatives to standard loans explicitly designed for small businesses with cash flow challenges. Purchase order financing and invoice factoring are two such alternatives.
Purchase Order Financing
A company has the option to secure a loan with purchase order financing. This practice allows the company to buy the materials necessary to start the job a client has ordered.  This kind of financing is common among importers/exporters, distributors, manufacturers, wholesalers, and contractors.
For instance, a manufacturer receives a large order from a new customer. The order is bigger than any the company has received before and will require more funding than the manufacturer has on hand. It would be difficult to secure a traditional bank loan since the manufacturer cannot demonstrate experience with an order of this size.
Purchase order financing would be ideal for this company. The lender accepts the verified purchase order and directly pays the supplier, who then delivers the product to the customer.  The manufacturer then invoices the customer, who pays the lender. The lender then sends the payment to the manufacturer, minus lending fees.
Invoice Factoring
Another option for small businesses in need of operational funds is invoice factoring. For this type of financing, a company trades its unpaid invoices for a loan of a comparable amount from a factoring company. The business can use the loan to continue day-to-day operations without waiting for clients to pay their bills.
This form of funding is especially common among trucking companies, staffing agencies, janitorial services, IT consultants, landscaping companies, and other businesses that provide invoicing services after those services have been provided.
For instance, a landscaping company could use unpaid invoices to secure financing to meet payroll, purchase gasoline, and repair equipment. The factoring company, or factor, then collects the payment from the landscaper's clients.
The primary component that lenders consider in invoice factoring is not the creditworthiness of the borrower but that of the borrower's customers, the entities who owe the invoice payments. Therefore, this form of lending is generally used for B2B invoices only.
Pros and Cons of Purchase Order Financing
Pros:
Easy/Quick Access to Cash
Small businesses often find purchase order financing easier to secure than traditional bank loans. The funds are also usually available much more quickly, sometimes in as little as 24 hours.
Lender Assumes Collection Risk
Another advantage to purchase order financing is the fact that the lender usually takes on collection responsibility. The lender, not the small business, risks loss if customers do not make payment.
Comparatively Low Interest
Using credit cards to pay for upfront materials involves hefty interest rates. Even traditional bank loans can include a substantial price tag in the form of interest.  Purchase order financing bypasses this expense.
No Loan Installments
Instead of monthly loan repayments that quickly add up to a significant expense, purchase order financing requires that a business pay back the lender when customers fulfill their invoice payments.
Line Can Grow With Revenue
As a small business expands and increases its revenue, a purchase order financial arrangement can grow with it.
Available to Small Businesses
Unlike traditional loans, purchase order financing is much easier for a small business to secure.  Even some startups are eligible for this form of funding.
Credit Line Determination
A major advantage of purchase order financing is that lenders base their decisions on the creditworthiness of a business's clients rather than that of the company itself. This practice makes it an especially promising line of credit for new businesses.
Cons:
Upfront Fee
Most purchase order lenders require an upfront payment. This fee will be due before the customer has paid for services or products.
Reduced Payments
One disadvantage of purchase order financing is that a small business that arranges one will not receive the full payments from customers. Lending fees will reduce these payments.
Customer Contact
Another drawback to purchase order financing is that billing will not directly occur between the business and its customers. The lender will step in as a third party for collection.
Short-Term
While purchase order financing provides a short-term solution for cash flow difficulties, it is not a viable long-term strategy.
Only Covers Direct Supplier Expenses
Unlike a traditional loan, purchase order financing can only be applied to supply costs. Other expenses will require a different solution.
Requires Large Margins
Purchase order financing often requires a transaction with gross margins of 25% or higher.
Pros and Cons of Invoice Factoring
Pros:
Immediate Cash Flow
A clear advantage to invoice factoring is that it provides instant funds. Traditional bank loans take much longer to put cash in the hands of small businesses.
Ongoing Cash Flow
Invoice factoring also provides an ongoing source of fund infusion. As long as a small business is issuing verifiable invoices, this source of funds is viable.
Better Chance of Approval
Invoice factoring is designed to give small businesses an increased likelihood of approval.  Unlike traditional loans, this form of funding examines the credit of a business's customers, not that of the company itself.
Outsourcing Billing Tasks
A significant advantage of invoice factoring is that it relieves a small business of much of the billing process. The lender accepts these tasks when it takes on the invoices.
No Collateral Required
With invoice factoring, small businesses in need of funds do not need to provide collateral.
Cons:
Fees
The fees associated with invoice factoring are generally between 1-5%. This cost adds up quickly, especially as a business grows.
Customer Credit
While the focus on customer credit in the approval process can be an advantage, it can also work against a small business seeking this form of financing. If a business's customers have poor payment history, it could keep that business from qualifying for invoice billing financing.
Relinquishing Control of Invoices
When a small business takes on this form of funding, it hands over invoices to the lender. The small business no longer controls those invoices, which may be uncomfortable for some business owners.
Responsibility for Unpaid Invoices
While invoice factoring reduces the risk of bad debt, it does not eliminate it. Invoice factors are not collection agencies. If customers refuse to pay their invoices, the liability for those funds falls back on the small business.
Which Form of Financing To Choose
Neither alternative lending option is inherently better than the other. Each offers small businesses a specific kind of aid in solving their cash flow problems. Each comes with inherent advantages and disadvantages. A small business owner should consider that company's specific needs when deciding between purchase order financing or invoice factoring.
A business that needs funds upfront to fulfill an order or begin a project will most likely find that purchase order financing is tailor-made for its purposes. On the other hand, a firm that requires operational funds while it waits for customers to pay their bills will benefit most from invoice factoring.
Either way, these forms of financing offer small businesses a more accessible and customizable solution than traditional bank loans.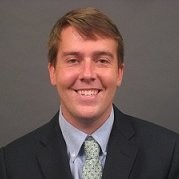 Jim is the General Manager of altLINE by The Southern Bank. altLINE partners with lenders nationwide to provide invoice factoring and accounts receivable financing to their small and medium-sized business customers. altLINE is a direct bank lender and a division of The Southern Bank Company, a community bank originally founded in 1936.
https://altline.sobanco.com/wp-content/uploads/2021/05/shutterstock_487416538.jpg
751
1000
Jim Pendergast
https://altline.sobanco.com/wp-content/uploads/2021/05/altLINE-Logo-Vector-4.png
Jim Pendergast
2021-05-11 16:25:09
2021-08-26 16:08:02
Purchase Order Financing vs. Factoring